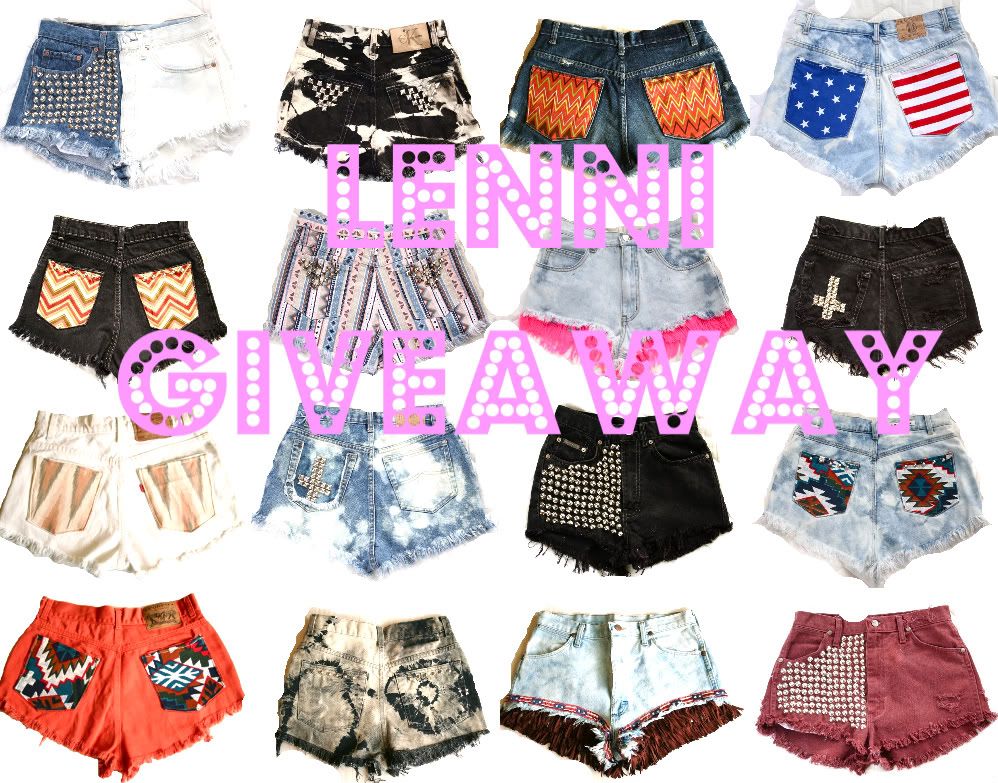 Time for another giveaway! WIN a pair of LENNI denim shorts of your choice! All you have to do to enter. This will be drawn near the end of September:
ALSO! Gain more entries by adding a photo of you wearing anything by LENNI on the fan page!
1-
Join the facebook page here & share with your friends by posting the page on your wall. (all you have to do to share the link is type in the 'What is on your mind?' box this link: www.facebook.com/vintageLENNI)


2- Follow the blog via blogspot/follower

3- Follow via bloglovin', here

4- Comment under this post to let me know you have done so! Please leave an email address so the winner can be contacted.

Thank you! & good luck.